A bangle bracelet is a common and popular piece of jewelry that compliments your outfit. You can buy them in an inexpensive range and different metals. Instead of pairing it with other jewelry, you can wear it alone for a better look. You will look modern and stylish when you wear them.
There are plenty of designs that you can choose as per your outfit. It is available in metals like silver, acrylic, gold, and even stainless steel. Before you wear them, make sure that it looks perfect with your clothes and enhances your personality. Many people do not know how to complement this jewelry with different outfits.
We will discuss various fashion tips and tricks for wearing bangles bracelets in the following write-up. Even if you are trying for the first time, you can look stylish and go confidently. Undoubtedly, you can wear it on different occasions but know how you can complement it with your outfit.
1. Avoid Too Many Bangles Bracelets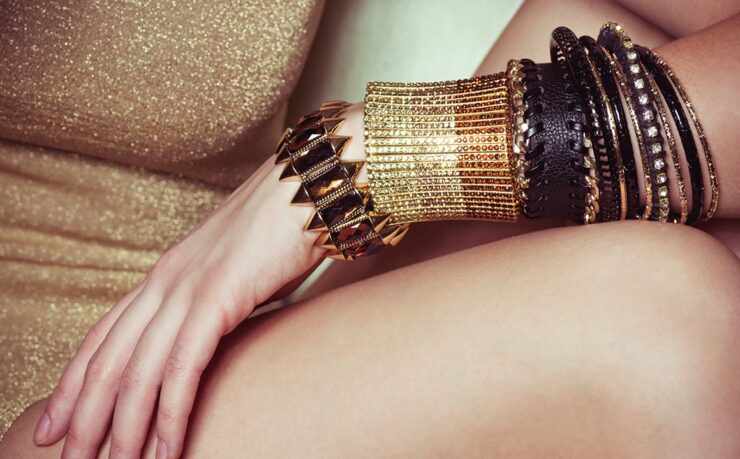 You might get this jewelry in bulk at a reasonable price. You will also buy them because you will not miss such a chance. But instead of purchasing too many bangle bracelets and storing them, you can invest in a single piece. You must focus on the design and quality of the jewelry.
It should look charming and get your attention quickly. If you can get attracted to it, it can attract other people. While leaving your house, you do not have to put on too many bangle bracelets. The more minimal you keep the jewelry, the more elegant you will look. When you keep things simple, you look decent and amazing.
2. Mixing of Designs, Textures, and Colors
You should avoid wearing bangle bracelets of the same color, textures, and designs. Instead, you can mix them up and wear a unique or different combination. You can match it with your outfit and wear something interesting. It will look simple if you go for uniformity, and the jewelry will not complement your outfit.
Instead, you can wear something contrasting that highlights your clothes and personality. But you should always follow the color family and wear accordingly. If you pick the cooler metals and tones, they will match the same colors. The gold ones will look perfect with deep shade colors like red, orange, etc.
3. Consider the Size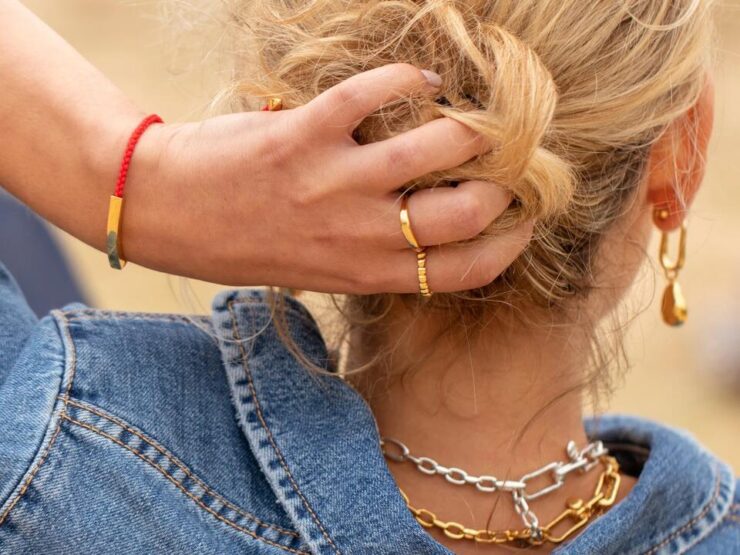 If you are wearing a combination of different bangles, you need to consider the perfect size. Generally, the smaller ones hide under the larger ones, which does not look appealing. If you choose the large bangles, you should wear them alone and never mix them with the smaller ones.
But if you are wearing the small bangles, you can mix colors and wear them differently. If you want to mix them, keep them so that no bangle bracelet hides. You should prefer bangle grouping as per their width and match them with your dress.
4. Consider the Occasion
When you want to wear bangle bracelets, you should always consider the occasion. Make sure that you consider the daytime and setting while picking this jewelry. If you are leaving for the office meeting, you should avoid wearing noisy metal bangles. You cannot wear diamond-studded bangles as it is not a loud or party occasion.
You can get these bangles in different styles, and therefore, you have to select them properly. Make sure that you group them carefully as per the demand of the occasion. If you do not know how to match the jewelry, you can get help from your friends and loved ones. They can suggest what looks good on your personality on different occasions.
5. Consider the Right Fitting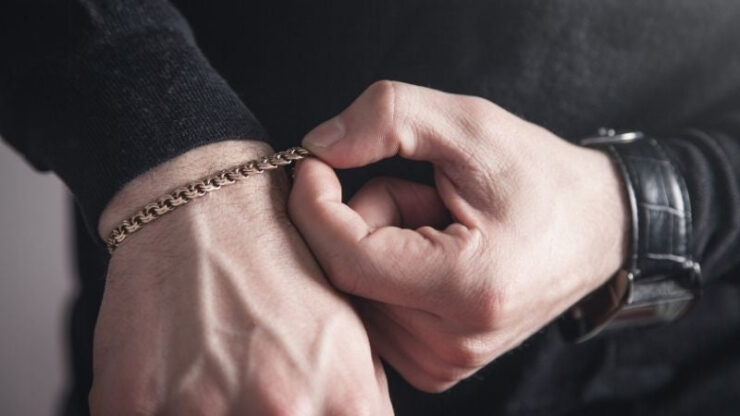 If you do not wear bangles of the right fitting, you cannot manage them properly. You must know the exact size of the wrists, and they should not be large that slip easily over your hand. Suppose you are wearing the diamond-studded bangle and its size is large, it can fall easily, and you can lose them. It is a piece of expensive jewelry, and you cannot wear them properly.
When it comes to the combination of smaller and larger bangles, you have to set them and avoid them falling. You can also consider buying the hinged clasps or cuff opening bangles. Visit budhagirl.com to get different bangles bracelets available in various sizes and fittings.
6. Elongated Bangles for Casual Style
If you wear casual clothes and need bangles to complement them, you can choose the long bangle bracelet. It will look stylish and unique with your outfit. These elongated bangles are available in different designs and styles.
You can pick anyone that looks best on you. It is better to have stones or pearls to make it more elegant. It is easy to enhance your casual dress with the elongated jewelry. With this bracelet, you can wear jeans, skirts, sandals, loose tops, etc., with this bracelet.
7. Metal Bangle Bracelet Never Goes Out of Trend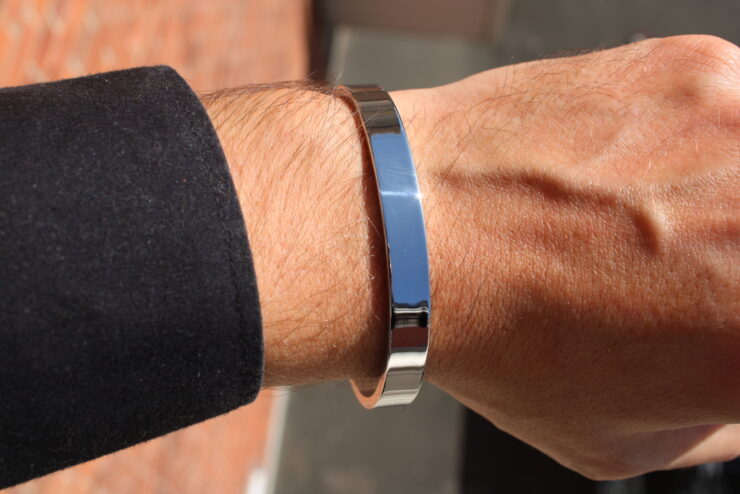 Metal-made bangle bracelets are always trending, and you can style them with different outfits. Generally, silver looks good on both casual and party-wear dresses. But when it comes to gold, it looks good in bold colors like red, yellow, etc.
You can get jewelry in different colors and designs. You can pick any trending jewelry and match it with your outfit. Make sure that you make a good choice whenever you choose any bangle. It never goes out of trend and looks stunning.
Final Thoughts
You can follow all the mentioned tricks for wearing bangle bracelets. You can complement your clothes with this jewelry. Make sure that you choose the color, design, and texture wisely as per your outfit and occasion.
You can look elegant and stylish with the unique design of the bangle. You need to invest some time and money in purchasing high-quality, sleek jewelry that looks well with your outfit and enhances your personality. It is necessary not to overwear cheap and unattractive jewelry.