Everyone will agree on one thing – art truly has the ability to transform the room completely and change the whole atmosphere in that room. Art is all around us and with just simple tricks we can change the overall appearance of our interior and make it look a lot more attractive and glamorous. There are so many art pieces that you can choose to display in your home and style, whether it is just adding vivid colors, or creating a focal point – your interior will have a story that is telling.
Best of all is that art actually has the power to inspire us. What you hang on the walls or add to your space, will give the whole room life and personality. Empty walls are filled with different possibilities. It is up to you to find something that will inspire you every time you are looking at it. The styling options you decide on will be able to make a house feel like a home. If you are ready to turn things around, approach this task as something entertaining.
You have the opportunity to choose the art that will best suit your personality and taste. Whatever the type of person you are, whether it is a nature enthusiast, sea lover, or something else, your walls can speak for you and be customized, so you can be surrounded by the things that you adore and that inspire you.
Make Sure Your Art Is Authentically You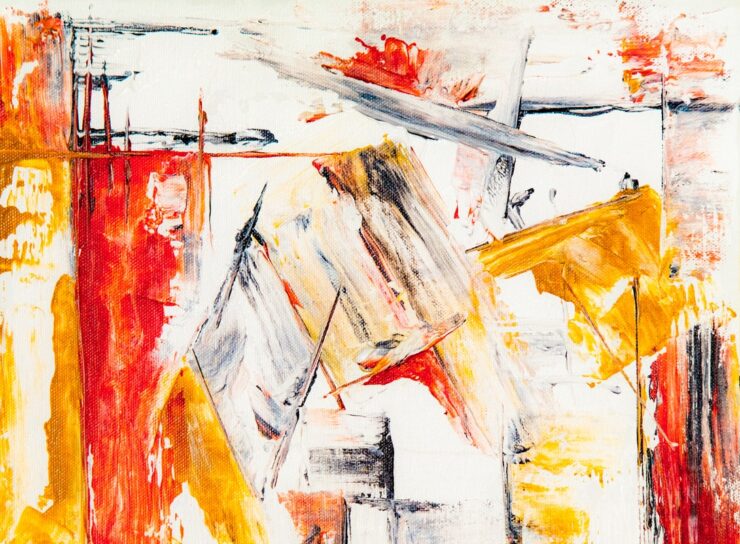 Most people become confused when they hear something like this, however, it is not as complex as it sounds. This means that your art choices should not be selected randomly and blindly just so you can increase the value of your interior and make it more attractive. You need to realize that you are going to live there and watch that art pieces every single day, so make sure that you choose something that you have a love for.
Your art needs to represent yourself and by looking at it every time you wake up – your wall art should inspire you and motivate you. Find something that you are going to enjoy to the fullest. Never make the mistake of choosing the art styles because they are popular or trending currently. This can be only temporary and you will end up having an interior that you are not in love it.
How much time it will require, be patient and select something that will reflect your character. This will definitely create an authentic vibe in your own house. You are going to evoke a certain feeling in your room.
The icon piece
If you want something bold that will draw everyone's attention, you need only one statement piece of art. There are so many different choices that you can consider. For instance, you can select a framed poster, some piece of art from the artist you adore, a canvas art piece of something that you truly love, etc. With a little creativity, anything is possible and you can create a very attractive appearance for your interior.
Find a focal point and set the artwork there. You can choose to set your piece of art above the fireplace, or TV, or even above your sofa. You can be sure that everyone who walks in the room will be truly amazed by your interior design. Find something that you love and enjoy it every day in the form of art.
Wallpaper artwork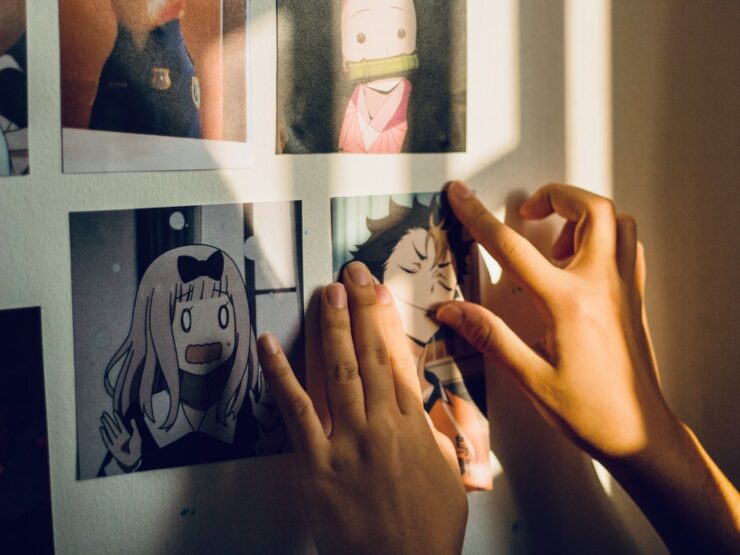 One of the most amazing ideas that you can consider when it comes to designing your interior is choosing some authentic wallpaper. By setting a wallpaper in your room, you absolutely have no reason to add anything else, because wallpaper artwork will be more than enough to create a luxurious and very attractive interior. There are so many different beautiful wallpaper designs and features for your lovely space that you can choose.
Best of all you can decorate any room with wallpaper, whether it is a living room, a bedroom, bathroom or kitchen. You just need to find the most suitable wallpaper design for that room. The perfect wallpaper for the room needs to reflect you, so choose something that you are going to enjoy every single day. This is one of the boldest decisions you can make, but you will definitely not regret it. In fact, you will give a room a completely new design level that everyone will be speechless when they see it.
The design of the wallpaper is essential, however, it can transform your room like no other piece of art would. If you are interested in this type of designing art idea for your interior, you can take a look at a wide range of very attractive 3d wallpaper uk on walldesigners.uk and choose the one that best represents your personality and authenticity.
Create a gallery wall
One more great idea that can highlight your interior is a gallery wall. You just need to express your creativity and embrace a mix of different artwork pieces in order to create a very unique and attractive composition. This is the type of option that provides a lot of space for improvising and expressing your true self. You can literally choose everything that you love and apply that through your new art gallery wall.
With something that simple, you can create something very beautiful. Gallery walls include original paintings that you can put anywhere in your room and enhance the overall room interior design. You can mix different colors and themes or you can choose paintings that will be in the different shades of the same colors with similar themes and create a sense of cohesion.
Lean artwork against a surface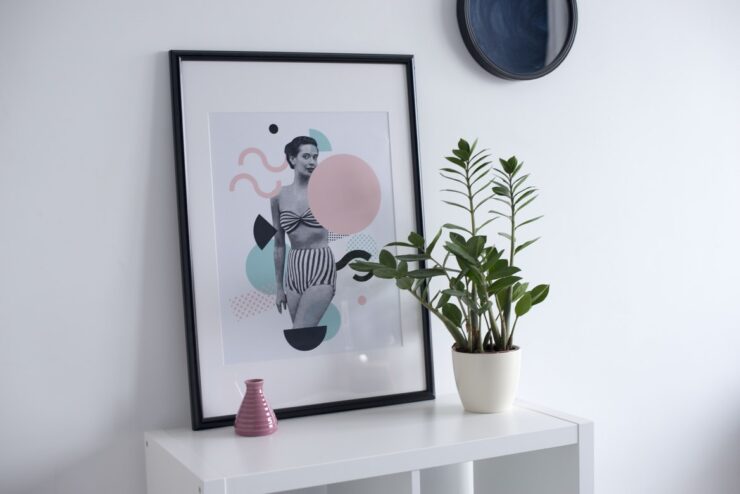 If you are the type of person that does not like to follow rules and have something that everyone else is having, we have a special idea for you. Artwork does not have to be hung on the walls so it can create a perfect interior appearance. In fact, it can look even greater if you choose to lean your artwork pieces against a wall, or some other surface.