Have you ever wondered what is in beauty products you use every day? Yes, they all go through strict controls before they hit the market, and there's a good chance they won't harm you, but there's also a chance that off-the-shelf products won't help you much. Likewise, we are used to buying products based on the recommendations of friends or influencers from social networks, but in fact, few of us know how to correctly read the small letters on the labels of cosmetic products and understand what exactly they represent.
Once upon a time, the phrase personalized cosmetics referred to beautifully packaged bottles with your initials monogrammed on the box. Fortunately, it has evolved into the true meaning of the word individualized, meaning that formulas are mixed specifically for your skin's needs. And we are now in the era of personalized skin care, in which we are able to find products tailored according to the actual needs of our skin, just by visiting skinessentials.com.au.
The beauty world is a rather dynamic place that never sleeps, so it constantly delights us with novelties that we would love to test. On the other hand, thanks to the large selection of products available on the market in this rich world, we often get lost, which results in a bad skincare routine. The principle by which we most often buy cosmetic products relies on a somewhat outdated method of trial and error, which is why we have a bunch of cosmetic products that simply do not meet the needs of our skin. With the advancement of technology and innovative solutions in the beauty industry, finding the ideal care product and creating a meaningful, personalized routine has never been easier. Here are a couple of useful tips you can utilize to personalize your skincare routine, and get the most out of it.
Discover the truth about your skin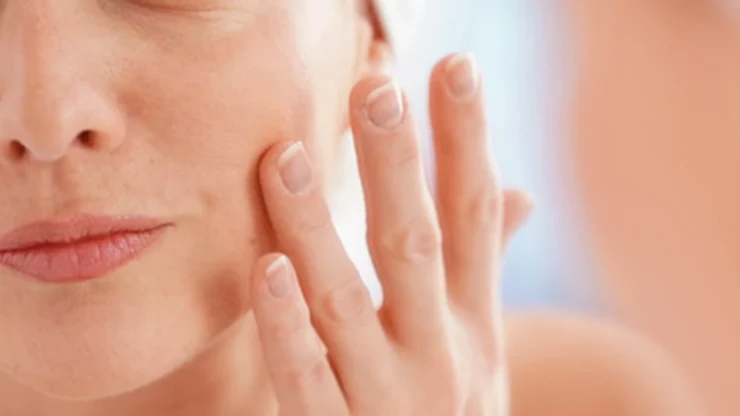 As we mentioned earlier, a lot of us tend to buy random products, which do not work on our skin. To avoid this, you want to learn more about your skin type. However, if you don't have "your" dermatologist to design tailor-made care for you, questionnaires found on different personalized skincare manufacturers' websites can help you discover what your skin really is and what it really needs. Many, in fact, have been living in a delusion for years and treat their skin in a completely wrong way – they think, for example, that it is dry, so they "soak" it with nourishing creams and oils, but it is only dehydrated on the surface, and oily on the inside – so the results can never be the good ones.
Some excessively use scrubs and "dry out" oily skin in order to get rid of unwanted shine, unaware that without moisturizing creams it becomes even oilier and in an even worse condition… People spin in a vicious circle from which there is no way out, wanting only one thing – that their skin finally looks better.
So, just by answering a couple of simple questions about your skin, you can get products mixed and created just for you.
Some companies provide skin analysis based on which they can suggest which of their products will work best for you. The analysis is done with the help of a special device and takes only a couple of minutes. What is needed is to calmly wait for the device to perform an in-depth diagnosis of the skin condition and the results obtained can be read immediately.
Buy products according to the condition of your skin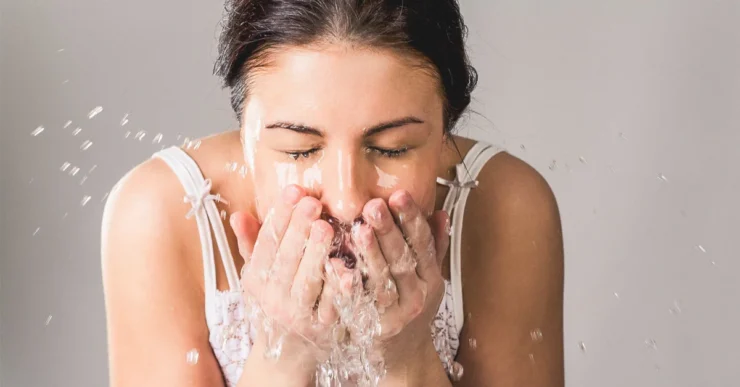 Once you learn enough about your skin type and the condition it is in, you can further plan your routine. Obtained results, which, in addition to showing already visible skin damage, also accurately predict some potential damage that can be remedied at the start with adequate care. For example,  if the analysis showed that the optimal level of skin hydration is not satisfactory, then accordingly you should enrich the care routine with products that will act on the skin like a 'glass of water'.
The most important thing about the products you buy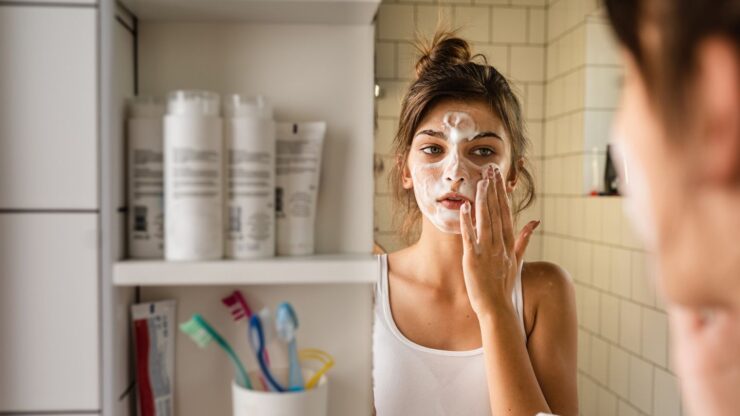 The best preparations for the skin contain various vitamins because without them they would not be good. Therefore, pay attention to the composition of the products you buy. Each vitamin has its own role, for example, vitamin A preserves collagen and cleans pores, and is extremely important for the human body. Vitamin C is in charge of circulation, while D restores the surface layer. Vitamin B serves as protection from the sun, and E gives elasticity.
Remember that healthy skin is built gradually. Results are not possible overnight, so regular use of quality preparations is important. You should bypass and write off every aggressive product. They are a solution, but they can significantly affect skin care.
The goal of skin care products is to prevent itching, drying, irritation, and redness. Remember that the preparations are applied exclusively to clean skin, mainly after showering. When you think of skincare, the first thing that comes to mind is a handful of products, and most of them are of questionable quality. You choose skin care products based on several factors, guided by your skin type.
Although it is not mentioned much and is known to everyone, Vaseline is a preparation that has an incredible effect on the skin. It is most often used to protect the skin, while the skin absorbs it only a little.
It protects the skin from dirt and moisture loss. It is excellent during the winter period, it contributes to faster healing. In the past, it was used on oil wells, because it healed the skin from severe burns caused by drilling.
Although they offer you many expensive products, maybe this is just what you need. In addition to the skin, it is also excellent for hair care.
Wondering why we have mentioned this? Just to get you thinking outside the box because sometimes a simple product you already have in your home is exactly what you need for personalizing your skincare routine.